By Toby on Jun 23, 2012 | In Announcements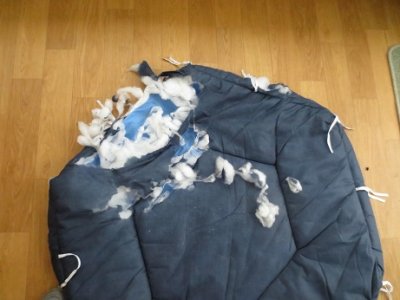 I've been plotting this for a while but today, I finally managed to free myself from this play pen forever !
I've been chewing at my bedding for a while and made a bit of a mess as you can see so Mummy decided enough was enough and let me out.
Instead, M & D have moved the sofa from the sun room, put the cushions on the floor and moved mine and Lucy's bed from the lounge to the dining room. So, I can now roam freely downstairs without being cooped up and bored in the play pen.
Happy days

No feedback yet
Leave a comment