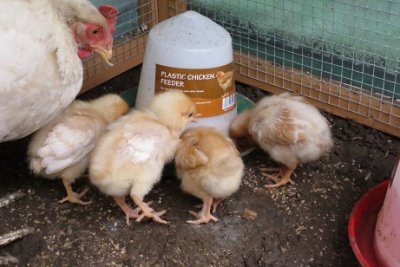 I can't believe how quickly the chicks are changing. Their wing feathers nearly look like mine?now and their tail feathers are starting to show as well.
It must be all the food they are eating as I can't keep them away from it !
Here is another video showing them coming down for breakfast this morning. Notice the tail feathers are now starting to show.
And a further video of Daddy feeding me some corn.
?