By Toby on May 25, 2012 | In Announcements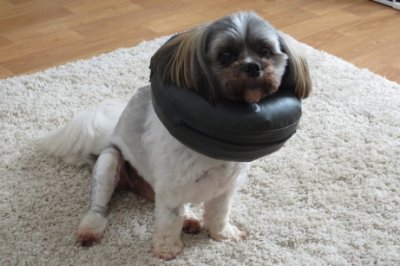 I have been wearing my lamp shade for a while now and it is a bit uncomfortable and not very flattering to say the least !
Last time Auntie Hazel came to give me a hair cut, she lent me one of her inflatable collars to try. I will report back in a while to say if it is any better.
Just waiting now for mummy and daddy to take me for a swim

No feedback yet
Leave a comment