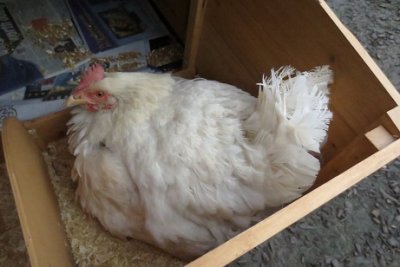 It's been a rough night and no-one has had much sleep, especially me. My little babies have been very restless all night preparing to enter the world and they have been cheeping for ages !
This morning, Mummy and Daddy came to see me but I wasn't happy with them peering over the nestbox and growled for ages trying to make them go away and leave us all in peace.
Nevertheless, Mummy took a video and if you listen very closely, you can hear me growling and my babies cheeping

It isn't quite time for them to fully hatch yet but if you come back in a few hours, we should have the first baby photos available.