By Toby on May 20, 2012 | In Announcements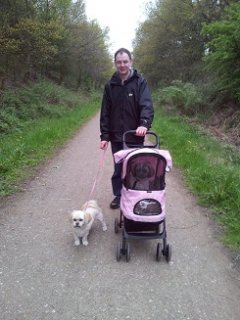 It was a pleasant evening so mummy and daddy took us both for a walk on the Teversal Trail. I'm not allowed to walk far so asked daddy to take me in my new pink pushchair.
It was downhill going but daddy struggled on the way back as we have to go up a steep hill. He was puffing a bit when we got back home !
No feedback yet
Leave a comment